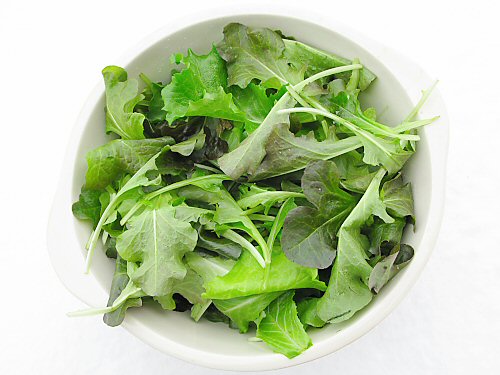 "so if you only eat raw foods, that means you just eat salads, right?"
that is a huuuge misunderstanding that i have been presented with often.
one of the reasons i am putting together a recipe book is to make
raw eating a delight to the palate, to have exciting meals, and to avoid monotony.
hence, i have been re-creating many cooked food recipes into the raw genre.
i have had a call for recreating dairy based recipes especially from
those who are lactose intolerant but miss it dreadfully. is it even possible?
this brings me back to the salad question
even though i eat a large variety of foods prepared in an even larger array-
i still do like my salads. but if you are eating out you can't always
make the salad as interesting as you can when you are at home.
so when i travel or eat out i usually bring along my salad excitement in a jar....
the dressing.
a creamy dressing can satisfy a need that just greens alone cannot,
and to answer the question... how can i have my ranch and eat it too-
i joyfully present my:
creamy dreamy ranch dressing & dip
for those missing that hidden valley feeling. soak time 1-2 hrs
5 Minutes to Prepare
Ingredients
1-1/2 c nuts (cashew or mac or combo)
soak them for a creamier dressing (1-2 hr is fine, then drain)
3/4 - 1 c filtered water for blending
3 T lemon juice
(translates into approx 1/2 lemon)
1/3 c cider vinegar
1/3 c extra virgin olive oil
3 T agave ( or 3 soaked dates)
2 cloves garlic
1 t garlic pwd
3 t onion powder
1 t dill
1 T sea salt
1/2 t basil
and to add after it's done:
1/4 c finely minced parsley
additionally, 1/2 t dill, minced
Directions
makes 3 cups
serving size 2 T
high speed blend all ingredients till creamy and smooth except the last 2 (parsley & dill)
then once blended, stir in the last 2 ingredients.
thickens in fridge.
thin to desired consistency if using as a dressing- or toss into wet lettuce leaves as is.
Number of Servings: 24
Variations
Add a few drops of natural smoke flavor for that 'bacon ranch' flavor
Grind lots of pepper & add 2 T nutritional yeast for' peppercorn Parmesan ranch'
~~~~~~~~~~~~~~~~~
enjoy a happy salad
or dipping your veggies!
till next time!
snowdrop